Our Miss Brooks
. She's on her summer vacation, but just can't seem to connect with her would-be paramour, science teacher, Mr. Boyton. Then two episodes of the slice-of-life dramedy,
Vic and Sade
. First, with only six months until Christmas, everyone is trying to sell holiday cards. Then the family joins in on a simple study of the minutiae of life, discussing everything from sweaters to hail to bacon sandwiches. Check it out
here
.
It's summer time, so I'm giving you a bunch of summer-themed shows. First off, Eve Arden returns as everyone's favorite sardonic English teacher,
TALES FROM THE CANYONS OF THE DAMNED #6
, the e-magazine edited by Daniel Arthur Smith. For only 99 cents (Free on Kindle Unlimited), you get three stories, including mine. Can young man-about-town Reggie Brubaker rely on his valet James when the former's aunt insists he steal The Necronomicon for her? This story originally appeared in
CTHULHU UNBOUND
. It made Ellen Datlow's Honorable Mention list for the Year's Best Horror, was nominated for a Washington Area Science Fiction Association Small Press Award for Best Short Story, and was dramatized on The Chronic Rift podcast. Since
UNBOUND
is not available as an ebook, this is the only way to read it electronically. 99 cents is a small price to pay for a few good laughs. You can get an ebook or paper
copy here
.
"James and the Dark Grimoire," the first of my P.G. Wodehouse-esque Reggie and James stories where comedy meets genre, has just been reprinted in
The Comedians: Drunks, Thieves, Scoundrels, and the History of American Comedy
for making me aware of a comedian and an OTR show I had never heard of before. Harry Einstein, who is the father of comedians Albert Brooks and Bob Einstein (a.k.a. Super Dave Osborne) had a successful career in the 1940s and '50s working under the persona of Parkyakarkus – "Parky" for short. The conceit was that Parky was a malapropism-prone Greek restaurant owner in Hollywood. Parky appeared on the Eddie Cantor and Al Jolson shows, and then, from June of 1945 to July of 1948, on his own show,
Meet Me At Parky's
.
Jeff Regan, Investigator
was one the many shows that Jack Webb had a hand in. When he left to create "Dragnet," it went off the air. But it was resurrected a year later starring Frank Graham. Not quite a comedy, but not too hard-boiled either,
Jeff Regan, Investigator
deftly balances the light and dark sides of P.I.s from the Golden Age of Radio.

Check it out here.
Thanks to Kliph Nesteroff's brilliant new book,
Film and Water Podcast
to discuss the film version of the Broadway hit,
1776
. Starring William Daniels at John Adams, Howard Da Silva as Ben Franklin, Ken Howard as Thomas Jefferson, and Blythe Danner (Gwyneth Paltrow's mom; can you tell from the cheekbones?) as Martha Jefferson. A musical about the writing of The Declaration of Independence? You bet! Actually, it's about something we as Americans never learn about in school and seldom give any thought to: the argument over whether the colonies should even separate from Great Britain. Independence was far from a forgone conclusion during that long, hot summer in Philadelphia.
Check it out here
.
I return to to Rob Kelly's
Icetastrophe
. Ostensibly a Christmas movie (HA!), this CGI wonder answers the burning (or is that freezing?) question: What happens when a meteorite hits a small town and starts tossing up giant ice crystals that cause people to freeze solid? I dunno. What does happen?
Find out
for yourself. God bless us, every one.
The Syfy channel just loves to smoosh things together to make new things. This time it's Ice and Catastrophe:
Meet Me In St. Louis
. The 1944 MGM film starring Judy Garland and Margaret O'Brien is a holiday classic featuring such tunes as "The Trolley Song", "The Boy Next Door", and "Have Yourself a Merry Little Christmas." But there's a lot more going on than just a good time. Rob and I take an in-depth look at one of the greatest movies ever made.
Check it out
here.
I've been listening to Rob Kelly's Film and Water Podcast for a while, and when I got a chance to talk to him about a subject of mutual interest: musicals, the obvious choice was
The Great Gildersleeve
takes place. In an effort to raise money for war-time relief, Gildy gets dragged into posing as a (female – what else?) fortune teller. Despite the standard sit-com set-up, this takes some very funny twists and turns. Then Orson Welles returns as Harry Lime in
The Lives of Harry Lime
. Not quite the psychopathic murderer he was in the movie
The Third Man
, where he originated the role, here Welles' Lime is more a charming, ne'er-do-well con man. Tonight, has he met his match in a pair of similarly-charming con artists?
Check it out
here.
The United States was only a couple months into World War Two when tonight's episode of the classic comedy
Dragnet
returns with a tale of the drug trade. In 1951 marijuana was available for 75 cents a joint. Detectives Friday and Romero are on the track of the kingpin behind the narcotics racket, "The Big Tomato." Then Friday himself, Jack Webb, guest stars on
The Bob Hope Show
. After Hope's timely comedy monologue, he joins Sgt. Joe Friday in a homicide investigation. Even if the only stiff Bob's ever seen stretched out was one on New Year's Eve, with a nose like his, you bet he can smell a crime a mile away.
Check it out
here.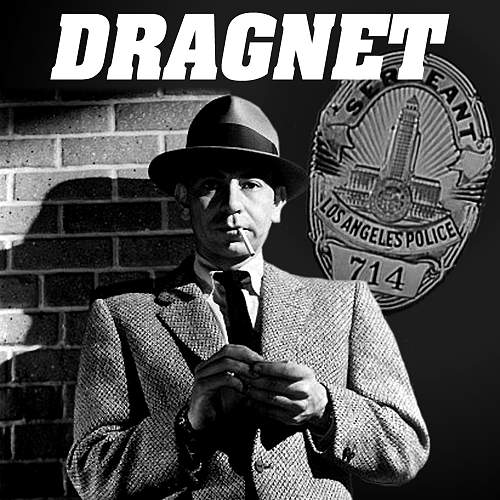 Patch Town
is the ambitious tale of a grown up Cabbage Patch doll breaking out of the gulag-like factory where he's enslaved to find the little girl who loved him many years ago.
In facing the German-expressionist production style of a Tim Burton, a Sovietesque mise-en-scene, a bit of Cronenberg body-horror, and lashings of Danny Elfman-like musical comedy(?!), the regular
Temple of Bad
team of Andrea Lipinski, Orenthal Hawkins, Kevin Lauderdale, and Dan Persons bring all of their kung fu to this admittedly impressive and frankly weird picture.
Check
it out here
.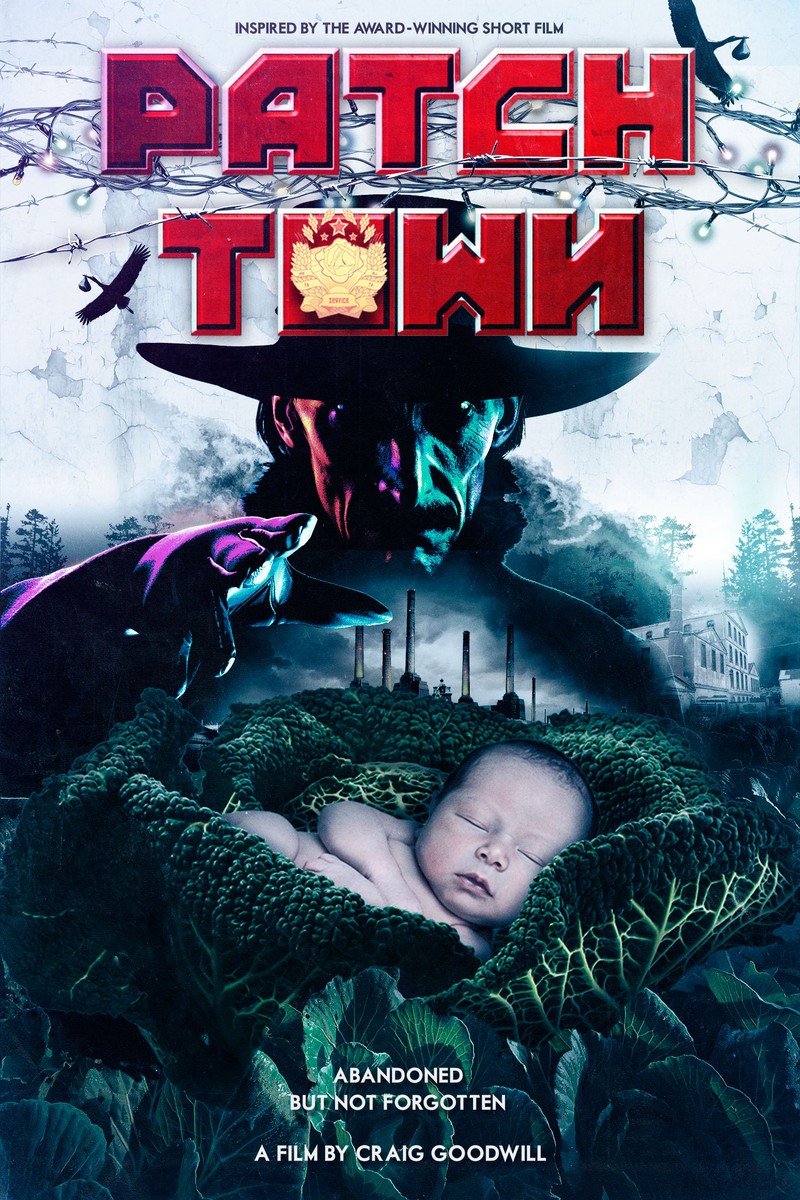 Information Please
was the greatest quiz show in the history of Old Time Radio. In this episode, there's a lot of talk about the upcoming 1940 presidential election, plus yet another reference to the Dione quintuplets. Then, in honor of the start of the baseball season, it's time for an episode of
X Minus One
, the science fiction anthology program. The 21st Century Los Angeles Dodgers baseball team find themselves at of the bottom of the standings. How on earth – make that how on Mars – will they ever make it to the playoffs? Listen to "Martian Sam." Click
here to listen
.