My series of homages to P.G. Wodehouse continues. Reggie Brubaker and his valet James return in "James and the Prince of Darkness." The story will appear in the latest anthology from Third Flatiron Press,
Ain't Superstitious
, this September. Paper copies will come later, but you can
pre-order an ebook version now
.
Full table of contents:
http://www.thirdflatiron.com/liveSite/pages/news
Now it can be told!
Screen Guild Theater
, which presented Hollywood films in greatly-abridged versions but often with the original stars, did a fantastic job with
The Philadelphia Story
. Their adaptation of the comedy classic about a high society wedding interrupted by the presence of the bride's ex-husband and pair of tabloid reporters features all three of the film's stars: Katharine Hepburn, Cary Grant, and Jimmy Stewart. Then that dashing "Robin Hood of Modern Crime," Simon Templar, makes an appearance on
The Saint
. Vincent Price stars as the sophisticated, suave (yet quick with his fists) righter of wrongs. Check it out
here
.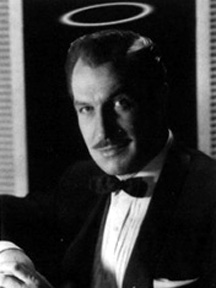 The
Life With Luigi
. This time Luigi and his night school class are to march in an Independence Day parade. Trouble arises when Luigi decides to add firecrackers to the parade. Then CBS's
You Are Ther
e, the program that takes listeners to important moments in history, takes us to – where else – Philadelphia in July of 1776 for the debate over the Declaration of Independence. Check
it out here
.
For the Fourth of July, we present two unabashedly patriotic episodes from the Golden Age of Radio. First, the show that captured the immigrant experience with warm-hearted comedy,
The Thin Man
, appeared on film, television, and, of course, radio.
The New Adventures of The Thin Man
was a radio incarnation that emphasized the duo's trademark witty repartee and underplayed the criminal violence. This episode is about a missing dog, but still manages to work in boxing and gambling. Then Old Time Radio's premier science fiction anthology series,
X Minus One
, adapts a classic tale by Robert Heinlein, "The Roads Must Roll." In a future where the highways became so crowded that we gave up cars in exchange for high-speed conveyor belt roads as our preferred mode of transport, one man stands alone against radicals seeking to take down the system. Check
it out here
.
Dashiell Hammett's Nick and Nora Charles, the supposedly-retired PI and his socialite wife, heroes of his mystery novel
The Fourth Lion
, the YA thriller written by Jeff Ayers and myself. You can check
it out here
. The money quote:

"This story is a great mystery, and it's especially memorable because these kids are really SMART. We see them use their brains to think their way around and through obstacles again and again, in both hi-tech and low-tech ways."

Available in paper and Kindle editions on Amazon and Barnes and Noble.
The New York Public Library Tumblr has a Reluctant Reader section. This week they recommend
Presenting the Transcription Feature
. First, history comes alive in an episode of
CBS Is There
(later known as
You Are There
). This June marks the 800th anniversary of the Magna Carta, one of founding documents of the rule of law. CBS' newsmen and sound effects crews work overtime to show us what it would have been like had they (and we listeners) been there for a news broadcast from the fields of Runnymede as King John faced off with 25 of his barons in their effort to limit his powers. Then it's time to meet the lazy civil servants who make up
The Men From the Ministry
. This 1960s BBC comedy pokes fun at bureaucracy, office politics, and avoiding work. Click
here to listen
.
We take two trips to England for this installment of
The Bob Hope Show
(for Pepsodent) we get a visit from baseball great Dizzy Dean and a performance of the kooky novelty tune "Alexander is a Swoose." Then the Screen Guild Theater presents an adaptation of
Ramona
– the 1936 film, which was based on the famed pageant, which is, in turn, based on the 1884 novel by Helen Hunt Jackson. One of the founding myths of Old California, it tells the romantic but ultimately tragic tale of a half-Native American girl who gives up life on the rancho to marry a fellow Indian. Click
here to listen
.
Bob Hope starred in every form of Twentieth Century entertainment – from vaudeville to radio to movies to television. In this episode of
The Invasion of the Star Creatures
-- or, as I like to call it,
The Bowery Boys Meet the Space Vixens
. Two hapless U.S. Army dog-faces stumble up on an alien invasion advance force in the form of bikini-clad ladies. There's some tiki/tree-looking monsters and lots of running around in caves. Cue "Yakety Sax." Check
it out here
.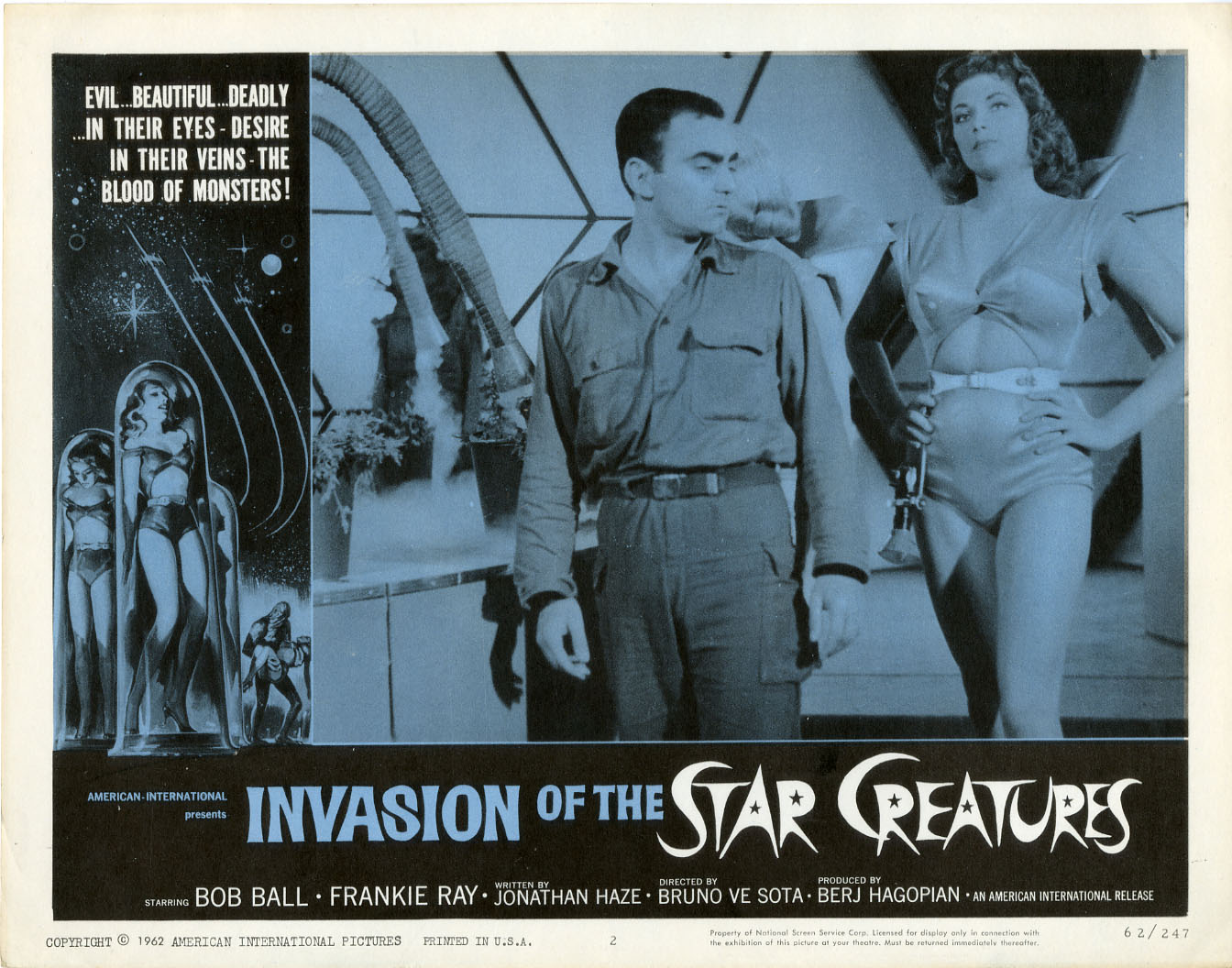 After a long hiatus, the Temple of Bad gang is back. This time we review 1962's
The Phil Harris-Alice Faye Show
. Phil began his radio career as the bandleader on
The Jack Benny Show
, but his personality could not be contained. His show with his wife, actress Alice Faye, was just as big a hit. In this episode, Phil goes searching for a Mother's Day gift for Alice. His quest to do this on the cheap lands him and his pal Frankie Remley in the usual pots of hot water. Then Dr. Watson returns to fill us in on
The New Adventures of Sherlock Holmes
. Starring Nigel Bruce and Basil Rathbone, this adventure involves Boer War spies and carrier pigeons. Click
here to listen
.
In honor of May and Mother's Day, we start off with an episode of