Patch Town
is the ambitious tale of a grown up Cabbage Patch doll breaking out of the gulag-like factory where he's enslaved to find the little girl who loved him many years ago.
In facing the German-expressionist production style of a Tim Burton, a Sovietesque mise-en-scene, a bit of Cronenberg body-horror, and lashings of Danny Elfman-like musical comedy(?!), the regular
Temple of Bad
team of Andrea Lipinski, Orenthal Hawkins, Kevin Lauderdale, and Dan Persons bring all of their kung fu to this admittedly impressive and frankly weird picture.
Check
it out here
.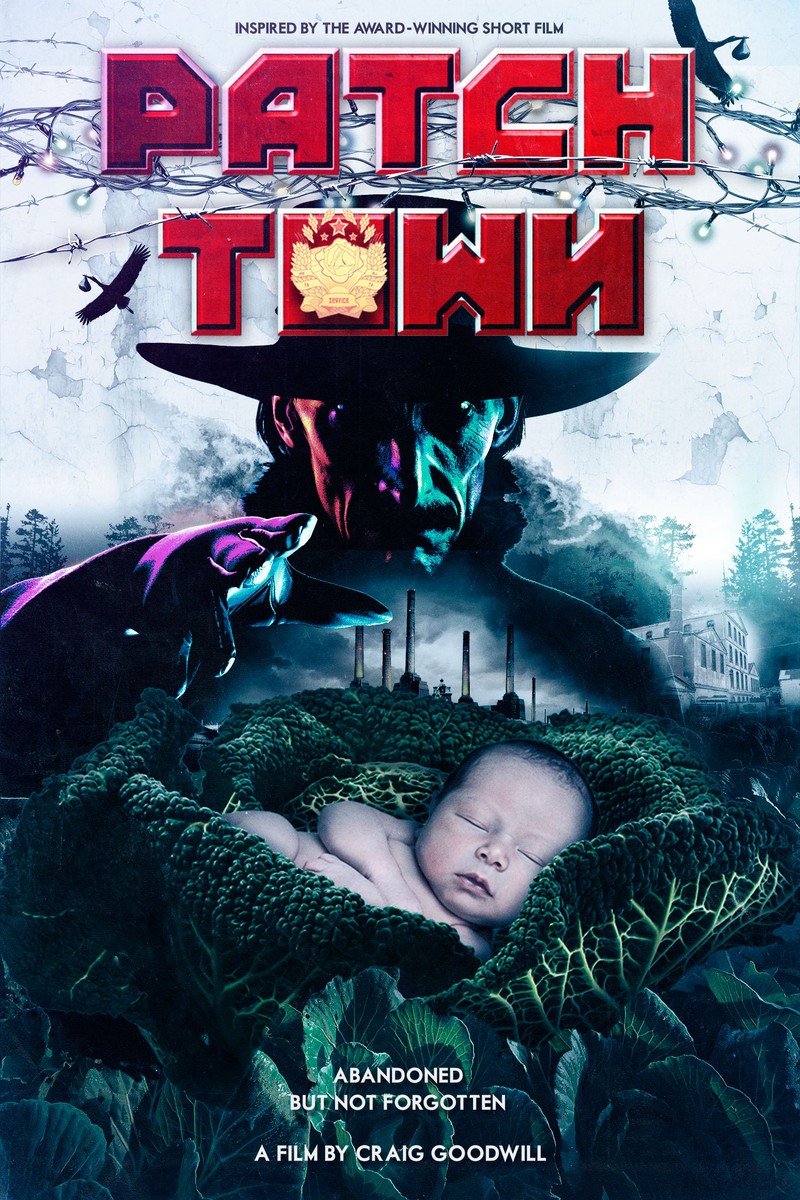 Information Please
was the greatest quiz show in the history of Old Time Radio. In this episode, there's a lot of talk about the upcoming 1940 presidential election, plus yet another reference to the Dione quintuplets. Then, in honor of the start of the baseball season, it's time for an episode of
X Minus One
, the science fiction anthology program. The 21st Century Los Angeles Dodgers baseball team find themselves at of the bottom of the standings. How on earth – make that how on Mars – will they ever make it to the playoffs? Listen to "Martian Sam." Click
here to listen
.
The Romance of the Ranchos
was one of the more unusual series to be broadcast during the Golden Age of Radio. Sponsored by the Title Insurance and Trust Company of Los Angeles, each episode traced the history of a certain district of Southern California from the days of the Ranchos – when everything was still owned by Spain and Mexico in the 1700s – up to then-contemporary times, the 1940s. Through a series of vivid historical vignettes, listeners would hear how these areas changed and grew to become well-known cities and neighborhoods. This episode centers on the discovery of the La Brea Tar Pits, that bubbling pool of crude oil where mastodon and saber-toothed tiger bones were found at the start of the 20th Century. Then Groucho Marx returns in another episode of the greatest comedy radio quiz show of all time,
You Bet Your Life
. You're sure to enjoy not only Groucho's bon mots, but the true story of Bob von Kuznick, whose adventures in the Korean War amaze to this day. Check
it out here
.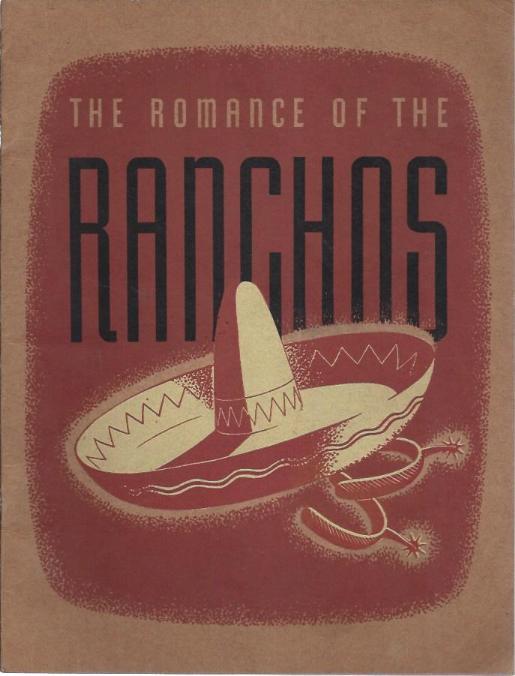 >
Bobby Benson and the B-Bar-B Riders
was a kid's radio show set in "the modern West." Bobby was a 12-year-old who had inherited a Texas cattle ranch, the B-Bar-B. He and his ranch hands struggled against rustlers and other sorts of appropriately western, but mid-20th-Century, hazards. This episode prominently features a young Don Knotts playing crusty old-timer Windy Wales. In Windy, you'll hear the roots of Knotts' Nervous Man character, who eventually morphed in Deputy Barney Fife on
The Andy Griffith Show
. Then Bing Crosby hosts the
The Kraft Music Hall
, the radio program that solidified his place in radio history. Crosby hosted the variety show for a decade, singing standards and popular tunes of the day as well as cracking wise with plenty of guest stars. This time, he hosts young Donald O'Connor, who's about to go into the Army. Bing open with the post-war classic "San Fernando Valley," then he and O'Connor mix it up with "Small Fry."
Check it out here.



>
The Jack Benny Show
. Jack, Mary, and the gang are celebrating the change-over from 1938 to 1939. They survey the previous year, which included Howard Hughes flying around the world and "Wrong Way" Corrigan, who left New York for California, but ended up flying to Ireland. Then before Jack Webb was Sergeant Joe Friday on
Dragnet
, he was the titular hero of
Pat Novak, For Hire
. Pat was a sort of un-detective. He ran a boat rental place on the San Francisco Bay, but solved crimes and problems to raise extra cash. Pat's tough guy, hard-boiled lingo is a far cry from Friday's "Just the Facts" persona. Check
it out here
.
We start off the new year with
It costs $584 million to buy every possible ‪Powerball‬ lottery combination. At $1.3 billion minus the taxes, you'd have $650,000,000, or a profit of $66 million. If you have $584 million: a) $66 million is chump change to you and b) almost anything you do with that $584 million will turn you a much greater profit.
King Kong
! What could possibly go wrong? Check out our review on the
Temple of Bad
.
Made by a a bunch of Academy-Award winners and nominees, including Jessica Lange, Jeff Bridges and Dino De Laurentiis, it's the 1976 remake of
Our Miss Brooks
. During Christmas vacation the sardonic English teacher has plans to exchange the dreadful presents she received for something a little more useful. And so does everyone else. Then on
Dragnet
we feature the adventure of a con racket that starts in the middle of December and goes all the way through to a New Year's Eve party. You're a detective sergeant. You take a cup o'kindness yet for auld lang syne. Check
it out here
.
Christmas is over. It's time for some Old Time Radio post-Christmas reflections and preparation for New Year's. We start with Eve Arden starring in
The Great Gildersleeve
, but left due to a contract dispute. This eponymous series was an obvious attempt to copy Gildersleeve. The show only lasted one season but did result in a couple of great episodes including this Christmas one which features Harold and reformed thief. Then "The Robin Hood of Modern Crime," Simon Templar, in the form (well, voice) of Vincent Price returns in another action-packed episode of
The Saint
. It's Christmas Eve and Simon has an appointment to play Santa for a bunch of under-privileged tiny tots. Nothing could possibly go wrong. Check
it out here
.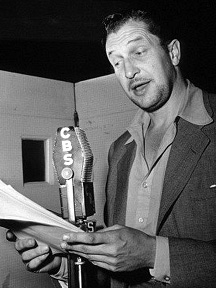 It's December, so it's time for some Christmas-themed episodes. We start off with The Harold Peary Show. Peary had been a huge success starring in
Young Adventurers
, the genre anthology featuring young people saving the day in the past, present, and future, is now available
in paperback and ebook formats
from Amazon. Edited by Austin Camacho, the collection features 17 new tales, including a story by me and Jeff Ayers set in Washington D.C.'s Museum of Air and Space. Plus a new young Repairman Jack story by F. Paul Wilson.