Sunset Boulevard
is justifiably regarded as one of the finest films ever made. The tale of faded silent-era film star Norma Desmond (Gloria Swanson), desperate to make a comeback, and the screenwriter she dragoons into working for her (William Holden) has been a favorite with critics and viewers since its premiere in 1950. Although the film noir classic loses its striking visuals in this radio adaptation, the fact that it sticks so closely to the original dialog and has Swanson and Holden reprise their Academy Award-nominated roles makes listening to this
Lux Radio Theater
production the next best thing to watching the film.
Listen here
.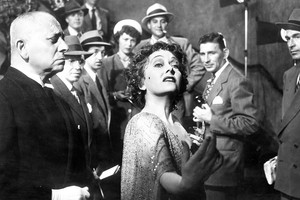 M*A*S*H
. Host Rob Kelly was kind enough to have me on for a third time to talk about season 2, episode 3, "Radar's Report." Here, a North Korean soldier wounds a nurse, whom Hawkeye falls in love with, and we have the first appearance by Allan Arbus as Army psychiatrist Dr. Milton (later Sidney) Freedman. You can listen
here
.
The M*A*S*HCast podcast, on the Fire and Water network, celebrates the greatest TV show of all time,
Information Please
asks about measures of length in common metaphorical phrases,
Huckleberry Finn
, and then-recent current events of 1939. Next we present for the first time,
The Jimmy Durante Show
. Jimmy is interested in politics, so he travels around the nation celebrating the 50 states and trying to get his show business friends to pledge their votes.
Listen here.
Among other topics,
X Minus One
big-game hunters go after the biggest of game: dinosaurs. It's time-travelers vs their prehistoric trophies in "A Gun for Dinosaur." Then on
The Great Gildersleeve
, Gildy helps out with the neighborhood women's Red Cross committee. What could possibly go wrong?
Listen here
.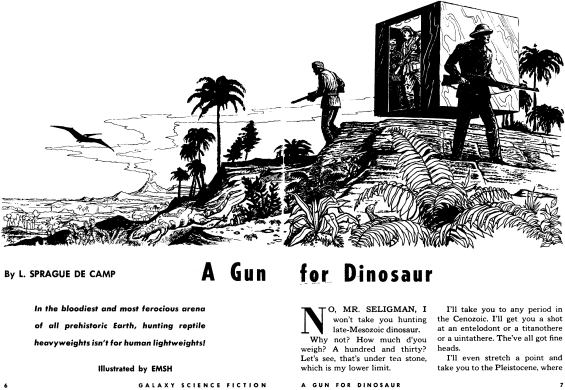 On
Dragnet
and
The Jack Benny Program
. First up, detectives Friday and Romero track a hold-up man all around town, using brains and patience while ducking bullets and punches. Then Jack and the cast have lunch at a drug store, providing plenty of opportunities for cheapness, mispronunciations, and a visit from entertainment legend Eddie Cantor.
Listen here
.
For the 100th episode of "Presenting the Transcription Feature," we present two of the best programs from the radio's golden age:
Cheers
. In this episode, I talk with host Ryan Daly about the first season episode, "Pick a Con ... Any Con," which features Harry Anderson in a brilliant performance as con man Harry the Hat. Plus detailed discussion of the episode's wardrobe choices. And I talk about a
Star Trek: Strange New Worlds
story I wrote that plays with the
Cheers
-
Star Trek
connection.
Listen here
.
The Fire And Water Network also has a podcast about the sit-com
Boston Blackie
, our hero tries to right that wrong. Then on
Vic and Sade
, first young Rush wants to invest in a lifetime pass to the movies, then Vic is delighted to learn that his face will be on the cover of his industry magazine.
Listen here
.
After World War II, there was a severe housing shortage that criminals took advantage of. In this episode of
The College Quiz Bowl
, with women's college Mt Holyoke vs. then-men's college Colgate (Colgate went co-ed in 1970). How well do you know your famous men nicknamed "Fox," Greek myths, and British poets? Then on
Our Miss Brooks
, Connie has to work hard to get her beau, Mr. Boynton, to ask her out for Valentine's Day dinner.
Listen here
.
It's the battle of the sexes on
Information Please
. It's 1939, and we're still in the middle of the Great Depression. Do you know your
Gulliver's Travels
, love songs, and baseball pennant-winners? Then we'll return to Wistful Vista for another visit with
Fibber McGee and Molly
. It's a new year for them as well, and they're planning to host a sleigh ride.
Listen here.
Let's start the new year with an episode of
The Adventures of Sherlock Holmes
. Who stole the valuable gem and how did it end up in a Christmas goose? This incarnation of the Great Detective stars two of the finest actors of the 20th Century: Sir John Gielgud as Holmes and Sir Ralph Richardson as Watson. Then on
The Phil Harris-Alice Faye Show
, Phil is trying to help his pal Elliott with a New Year's Eve party. Nothing could possibly go wrong, right?
Listen here
.
We transition from Christmas to New Year's in this episode. First Sherlock Holmes spends the season investigating the mystery of The Blue Carbuncle on