The Quiz Kids
, where it was no secret that she had had polio. Before we had the term, she was a "poster child" for what was then called "infantile paralysis." Margaret then appears with her husband on Groucho Marx's
You Bet Your Life
, where she talks about her youth and the couple tackle questions about numbers in everyday life. You can
listen here.
Though polio has nearly been eradicated worldwide, The March of Dimes still exists. It's currently dedicated to preventing premature birth and birth defects. You can donate here -
https://www.marchofdimes.org/giving/support-general.aspx
Tonight we present two quiz shows recorded a little over a decade apart, but featuring the same contestant. In the 1940s young Margaret Merrick was a frequent panelist on
Sunset Boulevard
. Tonight,
The Jack Benny Program
is going to render (in the best sense of the word) its version. Mary is out sick, but her real-life sister, Babe, is on hand to play the Gloria Swanson role. Then we present three episodes of the little-known Basil Rathbone series,
Word Detective
. These three-minute investigations into word origins were really just ads for the Underwood typewriter company, but they are informative and entertaining nonetheless.
Listen here
.
A few weeks back, we presented the radio drama version of the classic film,
Bold Venture
. It was part
Casablanca
and part
African Queen
. Bogie plays the proprietor of a Havana hotel frequented by conmen, gamblers, and treasure hunters, and every week brought the couple adventure and excitement. Next, it's America's favorite bow-tie-wearing redhead,
Archie Andrews
. Light on the adventure, but high on the domestic comedy and teen-aged shenanigans, here Archie finds the simple act of getting dressed for a date to be quite a challenge.
You can listen here
.
This week, we have two programs we've never presented before. Humphrey Bogart and Lauren Bacall had their own adventure radio series in the 1950s,
Sunset Boulevard
is justifiably regarded as one of the finest films ever made. The tale of faded silent-era film star Norma Desmond (Gloria Swanson), desperate to make a comeback, and the screenwriter she dragoons into working for her (William Holden) has been a favorite with critics and viewers since its premiere in 1950. Although the film noir classic loses its striking visuals in this radio adaptation, the fact that it sticks so closely to the original dialog and has Swanson and Holden reprise their Academy Award-nominated roles makes listening to this
Lux Radio Theater
production the next best thing to watching the film.
Listen here
.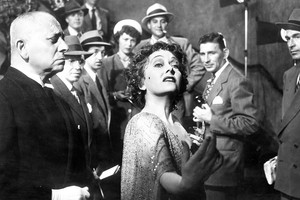 M*A*S*H
. Host Rob Kelly was kind enough to have me on for a third time to talk about season 2, episode 3, "Radar's Report." Here, a North Korean soldier wounds a nurse, whom Hawkeye falls in love with, and we have the first appearance by Allan Arbus as Army psychiatrist Dr. Milton (later Sidney) Freedman. You can listen
here
.
The M*A*S*HCast podcast, on the Fire and Water network, celebrates the greatest TV show of all time,
Information Please
asks about measures of length in common metaphorical phrases,
Huckleberry Finn
, and then-recent current events of 1939. Next we present for the first time,
The Jimmy Durante Show
. Jimmy is interested in politics, so he travels around the nation celebrating the 50 states and trying to get his show business friends to pledge their votes.
Listen here.
Among other topics,
X Minus One
big-game hunters go after the biggest of game: dinosaurs. It's time-travelers vs their prehistoric trophies in "A Gun for Dinosaur." Then on
The Great Gildersleeve
, Gildy helps out with the neighborhood women's Red Cross committee. What could possibly go wrong?
Listen here
.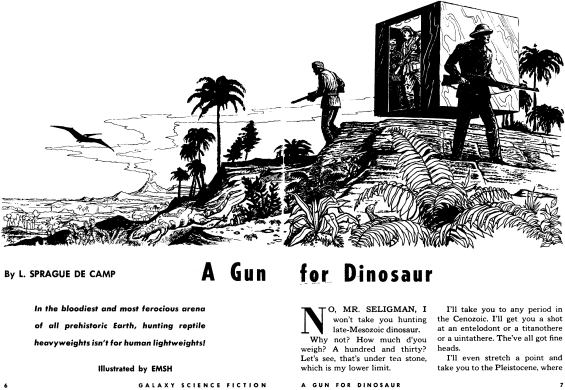 On
Dragnet
and
The Jack Benny Program
. First up, detectives Friday and Romero track a hold-up man all around town, using brains and patience while ducking bullets and punches. Then Jack and the cast have lunch at a drug store, providing plenty of opportunities for cheapness, mispronunciations, and a visit from entertainment legend Eddie Cantor.
Listen here
.
For the 100th episode of "Presenting the Transcription Feature," we present two of the best programs from the radio's golden age:
Cheers
. In this episode, I talk with host Ryan Daly about the first season episode, "Pick a Con ... Any Con," which features Harry Anderson in a brilliant performance as con man Harry the Hat. Plus detailed discussion of the episode's wardrobe choices. And I talk about a
Star Trek: Strange New Worlds
story I wrote that plays with the
Cheers
-
Star Trek
connection.
Listen here
.
The Fire And Water Network also has a podcast about the sit-com
Boston Blackie
, our hero tries to right that wrong. Then on
Vic and Sade
, first young Rush wants to invest in a lifetime pass to the movies, then Vic is delighted to learn that his face will be on the cover of his industry magazine.
Listen here
.
After World War II, there was a severe housing shortage that criminals took advantage of. In this episode of